Microneedling Depth Guide - TBPHP
To get the best results from microneedling at home, the depth of the needle is the key to treating different conditions, and this can only be done with professional microneedling equipment, which can adjust the depth of the needle.

As you can see from this diagram below Different microneedle depths reach different layers of skin.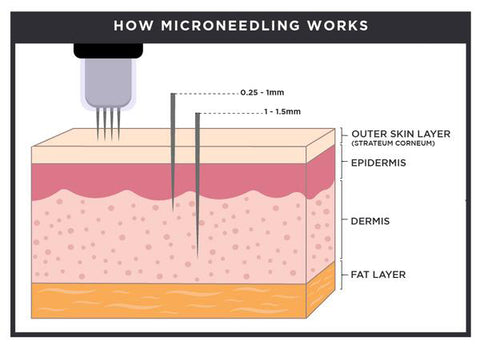 In order to get the best results from your microneedling treatment, we recommend that you use different microneedle depths depending on the area and condition you need to treat.

Since different areas of the body have different textures (for example, fattier areas such as the cheeks can handle a more robust needle depth than the delicate skin below the eyes).

Here are our recommended guides for choosing the appropriate needle depth on your face dependant on your skin type. measurements are in millimeters (mm).