Maximize your skincare results with the TBPHP P10 Microneedling Derma Pen!
If you want to take your skin care to the next level, think bigger than a new face wash or moisturizer. To really supercharge your skin care routine, this microneedling derma pen is EXACTLY what you need to exfoliate and boost your skin's cell turnover!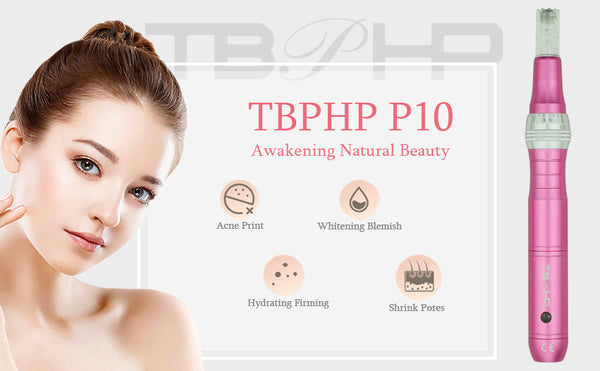 Simple, effective, and painless, this derma pen is specially designed to lightly penetrate the surface of your skin, causing your body to initiate a healing response, which stimulates the production of collagen and elastin to rejuvenate your complexion.
Microneedling also increases the absorption of serums, oils, and moisturizers, ensuring that you receive maximum results from your current products and routine. The device helps to eliminate breakouts and blackheads, along with providing anti-aging benefits to create supple, healthy, younger-looking skin!
For Best Results: Use a Vitamin C serum or cream after the needling treatment, as this will enhance the absorption of the skincare product.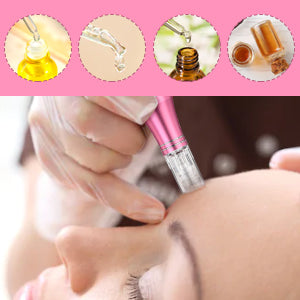 Key Features:
Promotes a luminous, youthfully vibrant and healthy-looking complexion

Safe and suitable for all skin types

0 mm – 2 mm adjustable needle depth

Premium grip allows for greater control without slipping

Increases your skin's ability to absorb serums and moisturizers by 400%

Can be done at home without going to an expensive beauty salon
Say Goodbye To Expensive Treatments: This device allows you to incorporate advanced technology into your beauty regimen without going to a pricey spa or paying for a professional microdermabrasion session. Get the same quality results from the comfort of your own home.
Safe, Easy, And Effective: Whether you are experienced or completely new to microneedling, this derma pen is one of the safest and most effective facial devices available. Glide it gently across your face to help produce collagen and reduce the appearance of fine lines, wrinkles, and large pores.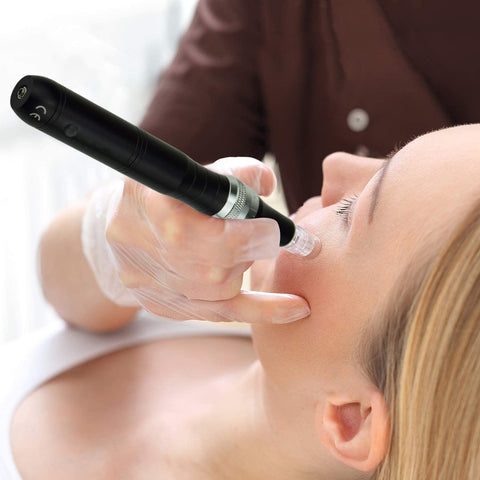 How to Use Microneedling Pen:
Preparation Part
Soak about 5-8 minutes with 75% alcohol or use ultraviolet to disinfect for about 45 minutes. Do not use autoclaves, steam, and high temperature sterilization methods.
Apply suitable nutritional lotion/cream on area of skin.
Apply nutrition or mask products on the skin that requires care in case of skin inflammation.
Usage Part
Install the cartridges to the device, adjust to the needle length that you need. (You can check the Microneedling Needle Depth Chart for different function below).
Move the microneedle pen (make circles) on your treatment area for 2 - 4 times.
Apply mask, moisturizer or repairing serum after use.  (Notice: cartridges are disposable,

DO NOT

share cartridges with others).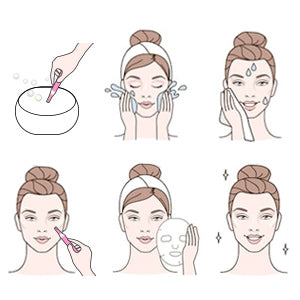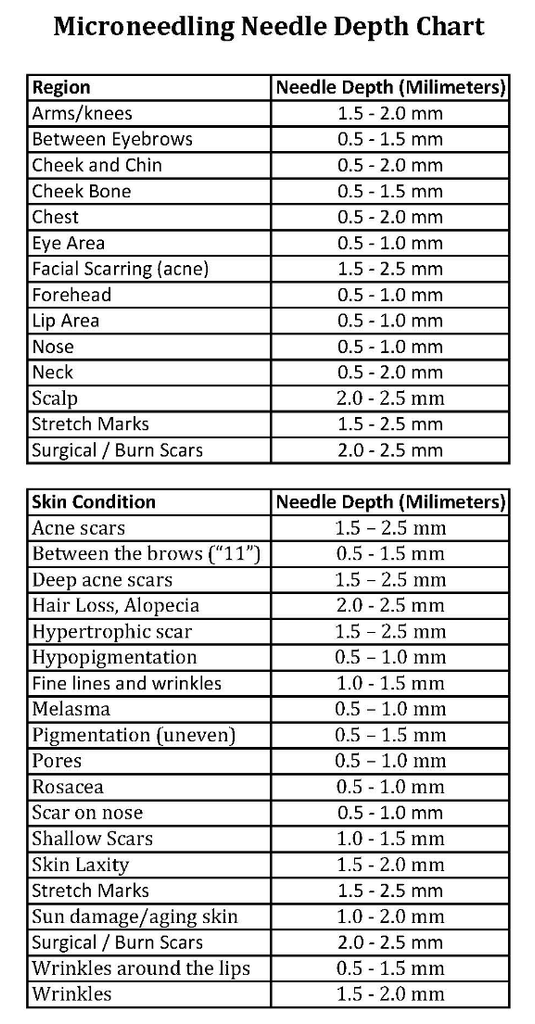 TBPHP P10 Package Includes:
1 x TBPHP P10 microneedling pen
2 x 24-pin cartridges for TBPHP P10
1 x USB charger cable
1 x Instruction manual