About Us
TBPHP, means The Beauty Philosophy.
The TBPHP team starts from 2006, we have over 15 year experience in producing beauty tools and devices, including microneedling pens, microneedling rollers, face massage rollers, microbubble cleansers, etc.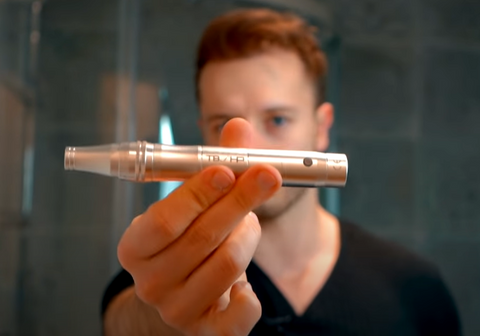 We take Beauty as a serious Philosophy, so as we take every product seriously.
We have a whole production line of beauty, from the Development Department to the Factory Production, and the most important: the Quality Inspection and Monitoring team.
Crossing the history of TBPHP, the microneedling beauty system takes an important part in our beauty production universe, especially the microneedling and nanoneedling derma pens. 
The TBPHP Pen 1 is the first generation of the TBPHP Dermapen Series. Even it is the oldest one, we keep upgrading the quality of the device, especially the plastic of the body.
In recent years, we found that the aluminum alloy material is more suitable for the device body material, which is stronger. So we create the TBPHP Pink&Silver Pen, the TBPHP P10 , the TBPHP P20. They are stronger and more functional ones, especially the P10 and P20. 
We highly recommend the P10 for beginners, it is a easy-operating and cost-effective microneedling device. And if you want more function like light therapy and LCD display, we recommend the P20.
 Don't forget, we provide the best customer service for a life-time warranty! ;)